June 13, 2018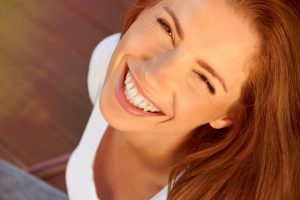 After years of feeling insecure about your discolored smile, have you made the choice to visit your dentist for teeth whitening in Dix Hills? That is great! You will make an excellent investment in your confidence. With a professional treatment, your teeth will become several shades whiter after just one appointment. To protect your new smile, there are some important tips to keep in mind to ensure that your results last for as long as possible.

1. Stick to a Whitening Diet
For the following 48 hours after your treatment, your teeth will be prone to staining because the pores in your enamel will be enlarged. As a result, foods and drinks that are known to cause stains can seep under it, leading to new discoloration. To prevent this, it is best to stick to foods that are white in color, such as:
Water or milk
Egg whites or pancakes
White breads and crackers
Apples, bananas, or cauliflower
Turkey or chicken
Plain pasta
Plain yogurt or cottage cheese
2. Maintain Your Oral Hygiene
Now that you have achieved a whiter smile, it is best to remain proactive to prevent future staining. To remove buildup and food particles that can lead to discoloration, brush your teeth twice a day with a soft-bristled toothbrush and fluoride toothpaste for at least two minutes each session. Carefully floss in between each tooth and around your gum line before going to bed. Do not forget to visit your dentist twice a year for a cleaning and checkup.
3. Avoid New Stains
To ensure that your new smile stays bright, it is best to avoid anything that can lead to new stains. Darkly pigmented foods and drinks are a leading cause of discoloration. As a result, it is best to avoid:
Berries
Coffee, teas, soda, colored juices
Red sauces and dark condiments
Balsamic dressings and soy sauce
If you cannot avoid them, be sure to brush your teeth right away. If you cannot, rinse your mouth with water until you can use your toothbrush.
In addition to the foods you eat, tobacco use in any form can also lead to stains. It is best to stop smoking or using tobacco as soon as possible.
4. Visit Your Dentist
Maintain your semi-annual dental appointments with your dentist for a cleaning and checkup. They will remove any accumulations that can lead to discoloration. If your results have started to fade, your cosmetic dentist in Dix Hills can provide you with a touch-up kit to restore your smile.
Invest in Your Smile
With the right aftercare, you can ensure that your new smile will stay bright!
About Dr. Rajanesh Gaur
Dr. Rajanesh Gaur has been a trusted member of the dental community for more than 10 years. In addition to earning his general dentistry degree, he has completed more than 350 hours of continued education. Due to his diverse training, he offers extensive dental services, including cosmetic dentistry. If you suffer from tooth discoloration, he has the solutions you need to restore your confidence. Contact DIX HILLS Family Dentistry today to schedule your consultation for professional teeth whitening.
No Comments »
No comments yet.
RSS feed for comments on this post.
Leave a comment