Tooth-Colored Fillings , Dix Hills, NY
Choose a Metal-Free Solution for Tooth Decay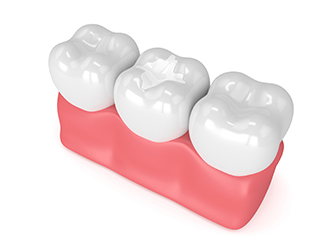 Amalgam fillings have been used for generations to treat cavities, but many people are opting for a metal-free option. Tooth-colored fillings in Dix Hills look like a natural part of your tooth because they don't contain any metals, including mercury. A composite resin material will blend in with your enamel. Whether you have a new cavity or want to replace an amalgam restoration, a tooth-colored filling may be right for you.
What Are Tooth-Colored Fillings?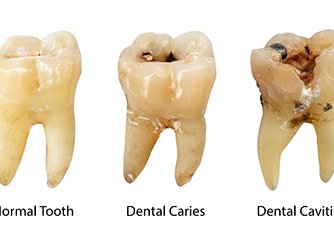 Traditional amalgam fillings are made of various metals, including mercury. Although this makes them very strong, they can stick out like a sore thumb next to your enamel. Not to mention, there are concerns about the risks involved with long-term mercury exposure.
Composite fillings are made of plastic and acrylic materials, which can be shaded to mimic enamel. Besides a discreet appearance, they are biocompatible and durable. Tooth-colored fillings are the preferred solution among patients of all ages.
The Process of Getting a Tooth-Colored Filling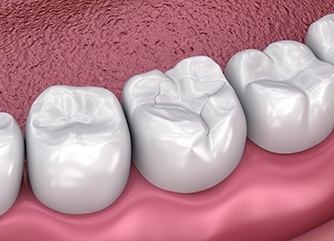 If you have an older filling, your dentist in Dix Hills will remove it. Any new decay will be treated, and your tooth will be rinsed before applying a weak acid to its surface. This opens the pores in your enamel to ensure a strong bond with your tooth. Your dentist won't have to cut wedges in it to support the restoration like that of an amalgam filling. Your tooth is rinsed and dried before your dentist places the composite resin on it, which will have been previously shaded to the color of your enamel. After it's molded into the ideal shape, a special dental light will harden it in a matter of seconds. Your dentist will check your bite and smooth your filling to finish up the treatment. Your new filling can last for a decade or more with the right care, like brushing and flossing.
The Benefits of Tooth-Colored Fillings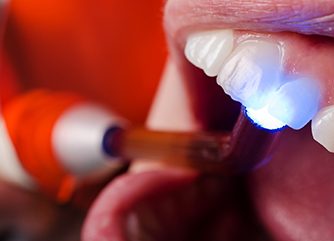 Patients and dentists prefer tooth-colored fillings because they offer exceptional advantages, including:
Aesthetically Pleasing: Only a trained dental professional can detect composite fillings. You won't have to worry about your tooth darkening over time because no metals are used.
Biocompatible: There's no risk of metal allergies or mercury exposure to support your general wellness.
Long-Term Results: Composite fillings are durable, with an average lifespan of 10 years or longer.
Affordable: Many dental plans cover a portion of the cost. A member of our team will work on your behalf with your dental insurance to maximize any applicable coverage to keep your treatment within your budget.
If you are ready to invest in the benefits of metal-free fillings, contact our office today to request a consultation. We look forward to improving the health and appearance of our smile.