Dental Crowns – Dix Hills, NY
Protect Compromised Teeth from Further Harm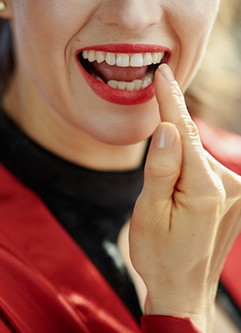 The enamel is the strongest substance in the entire body. However, it isn't indestructible. There are all sorts of ways that teeth can become damaged, including poor oral hygiene, a sports injury, or an unexpected accident. If you have a tooth that is structurally compromised, it becomes vulnerable and is more likely to experience additional damage later on. Fortunately, at Dix Hills Family Dentistry, we offer customized dental crowns to protect compromised teeth from further harm. To find out if a dental crown is right for you, give us a call to learn more!
What is a Dental Crown?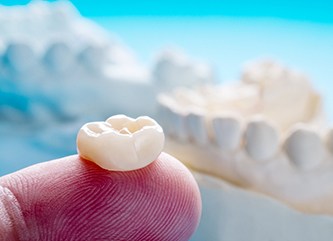 Dental crowns are custom-crafted "caps" that are made to precisely fit over the chewing surface of damaged or weakened teeth above the gumline. The restoration can be made from a variety of different materials, like gold, ceramic, and porcelain. Dental crowns are generally recommended for the following problems:
Broken tooth that requires additional support
Tooth that's undergone root canal therapy
Severe decay that's being repaired with a large filling
Dental bridge needing support from adjacent teeth
Severely misshapen or discolored tooth
Missing tooth being replaced with a dental implant
The Process of Getting a Dental Crown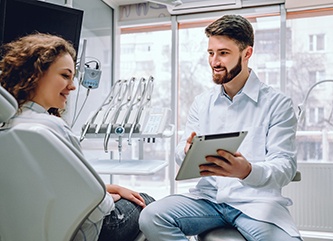 Having a dental crown placed is a relatively straightforward process, and it can be completed in just two appointments. The first step is to take a look at your mouth to ensure that a dental crown is the best option for you. Once this is confirmed, a thin layer of the enamel needs to be removed. This creates room for the crown to fit comfortably in the mouth and appear natural. An impression is then taken and sent to the dental laboratory where your crown will be crafted.
In the meantime, we will provide you with a temporary crown. This protects your reshaped tooth and helps you become accustomed to how your new dental crown will feel. As soon as your final restoration is complete, you will come back to the practice where it will be adhered using a dental cement.
The Benefits of Getting a Dental Crown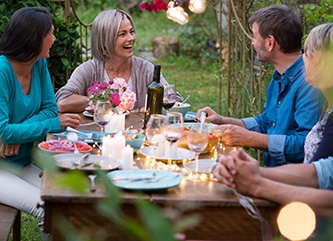 Dental crowns are able to provide patients with a variety of unique benefits. Here are some of the most prominent that you can experience:
Feels comfortable
Appears natural
Customized to you
Prevents further damage
Lasts 15+ years with proper care
Improved ability to chew
Increases confidence