Dix Hills Preventive Dentistry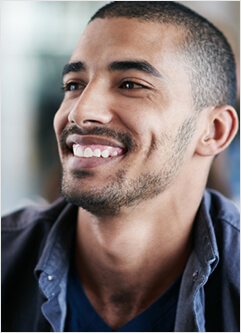 Regular brushing and flossing are essential to enjoying good oral health, but preventive dental care shouldn't stop at your bathroom sink. Seeing a dentist at least twice a year for preventive checkups is just as vital. That's why our dental office in Huntington Station takes special pride in offering the highest quality preventive care. In addition to helping you with dental cleanings and exams, custom made-nightguards and sportsguards, we want to help you understand your needs so you can make informed choices about treatment.
Our preventive dental services include:
Dental Cleanings and Checkups
While daily brushing and flossing helps you control the accumulation of bacteria and plaque on your teeth and gums, parts of your smile can be harder to clean than others. That's why professional dental cleanings from Dix Hills Family Dentistry are essential. Using advanced tools, your hygienist and dentist help you clean hard-to-reach areas for a cleaner and healthier smile.
Your next checkup will include a full oral exam. During your exam, Dr. Raj Gaur or Dr. Shubha Soni will carefully inspect your teeth and gums to look for signs of decay, teeth grinding, gum disease, and other common oral health problems. Your visit may also include x-rays so we can get an even more comprehensive view of your smile. At the end of your appointment, your results will be discussed by Dr. Gaur or Dr. Soni and additional care will be recommended if necessary. If you have questions about anything we recommend, we're always happy to discuss your treatment. We want you to fully understand all your options.
Dental Sealants
In addition to providing preventive cleanings, our dental team also offers dental sealants. This is a thin plastic barrier between teeth and harmful bacteria, preventing cavities from forming. Treatment with dental sealants takes just a few minutes but offers long-lasting protection as well. Sealants are ideal for young people who aren't as thorough in their at-home hygiene routine. If you have questions about dental sealants, let us talk to you about them at your next appointment.
Learn More About Dental Sealants
Oral Cancer Screenings
While certain behaviors can put you at a greater risk for oral cancer, everyone benefits from routine screenings. Thanks to advances in technology, it's never been safer or easier to identify early-stage oral cancer. Diagnosing cancer early is extremely important to provide patients with effective care. All too often, cancer isn't treated until it's already reached an advanced stage. But at Dix Hills Family Dentistry, we're doing everything we can to reverse this trend.
Nitrous Oxide
For patients who struggle with anxiety, nitrous oxide provides a simple, effective way of reducing anxiety. Also known as laughing gas, nitrous oxide is breathed in through a nasal mask and goes to work quickly, creating a sense of peace and relaxation. Once the mask is removed, its effects will begin to fade. Within minutes, you'll be able to return to your normal activities with a healthier, happier smile.
Is it time to schedule your next preventive checkup and cleaning? Call Dix Hills Family Dentistry today. We serve patients of all ages in and around Huntington Station.