Cosmetic Dentistry — Dix Hills, NY
Feel Great About Your Smile Again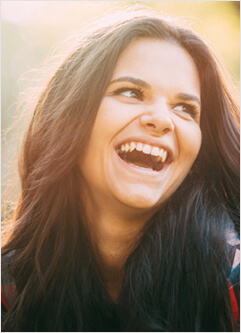 Have you ever wished for a more attractive, confident smile? You aren't alone. Cosmetic dentistry is an extremely popular field that produces dramatic results. That's why Dr. Gaur is proud to offer a range of today's most popular and effective cosmetic services. With your specific smile goals in mind, we'll create a treatment plan that helps you achieve the smile you've been dreaming of.
Our cosmetic services include:
Teeth Whitening
You don't have to look far to find products that claim they can whiten your smile. Stroll down the dental health aisle at your nearest grocery store or pharmacy and you'll see a range of toothpastes, mouthwashes, and whitening strips that assert they brighten teeth. But the truth is it takes a professional whitening system to achieve truly dramatic results.
At Dix Hills Family Dentistry, we offer three whitening options for our patients — in-office whitening, take-home whitening, and Sheer White Professional Whitening Strips. In-office whitening is designed to produce dazzling results a single appointment. Many patients leave their whitening appointment with a smile that's several shades brighter than when they arrived.
Take-home whitening, meanwhile, uses a pair of whitening trays and a supply of whitening gel to help you achieve similar results in your own home. To whiten your smile at home, you'll simply need to line the application trays with whitening gel and wear them for the prescribed amount of time each day. You may begin to see results within a day or two, but most patients see the most significant change after 7-10 days of treatment.
And for those who want a whiter smile but at an affordable cost, ask about Sheer White take home whitening strips, which is stronger than the leading over the counter whitening strips and costs less!
Tooth-Colored Fillings
With tooth-colored fillings, we're able to provide our patients with cosmetic and restorative care simultaneously. On the restorative side, fillings are used to help patients treat decay. On the cosmetic side, your fillings blend with your teeth for results that are virtually invisible.
At one time, amalgam fillings were the go-to solution for treating tooth decay on permanent teeth, but because they are made from a range of metals they have an unattractive, dark gray color. Smiling with confidence can be difficult when your teeth are littered with patches of gray. What's more, amalgam fillings are notoriously sensitive to changes in temperature and can change shape or crack over time.
With tooth-colored fillings, our patients in and around Huntington Station enjoy more discreet treatment for tooth decay. And beyond the obvious cosmetic benefit, tooth-colored fillings are also a more conservative solution. As a result, you can retain more of your natural tooth.
Porcelain Veneers
If your goal is to achieve a smile that looks whiter and straighter, let us talk to you about cosmetic smile enhancement with porcelain veneers. This excellent service produces comprehensive results in as few as two appointments. Your veneers are made of quality dental porcelain, and placed over stained, cracked, chipped, or misaligned front teeth to ensure beautiful results.
Would you like to learn more about any one of these great services? Our team would be happy to meet with you and answer your questions. We can also create a personalized treatment plan. Call us today to reserve your visit.
Learn About Porcelain Veneers!

Understanding the Cost of Cosmetic Dentistry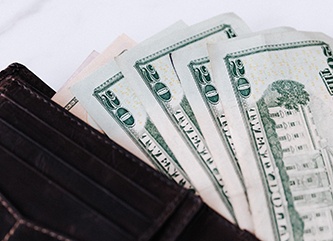 Cosmetic dentistry is often thought to be too expensive for the average person, but you don't have to be a movie star to revamp your smile. Many factors affect the cost of cosmetic dentistry, but your dental team at Dix Hills Family Dentistry strives to keep a stunning smile within everyone's budget. We will create the personalized plan you need to turn the smile of your dreams into reality without it costing you an arm or a leg.
Which Cosmetic Dental Service Is Right for Me?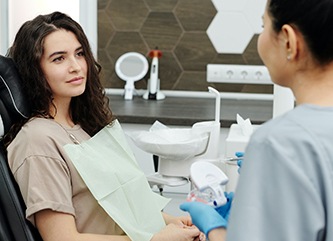 There's no flat fee for cosmetic dentistry because every mouth and situation differs. There are more treatment options than ever to address common aesthetic concerns, like discoloration, chips, and cracks. Your cosmetic dentist will examine your mouth and learn more about your goals to determine which procedures are right for you, like:
Cosmetic Dentistry Can Be an Investment Worth Making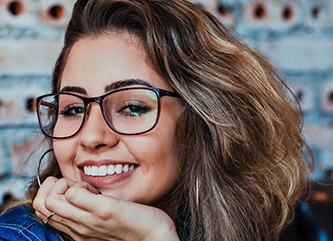 A beautiful smile is attributed to youth, confidence, and success. If you're embarrassed by your teeth, cosmetic dentistry can give you a smile to be proud of. Besides boosting your self-esteem, research has found that an attractive smile can also lead to new job opportunities. In addition, some aesthetic problems are more than just cosmetic concerns. Some issues can harm your oral health. Correcting them can lead to healthier teeth and gums, which can lower your long-term oral health expenses.
How to Make Cosmetic Dentistry Affordable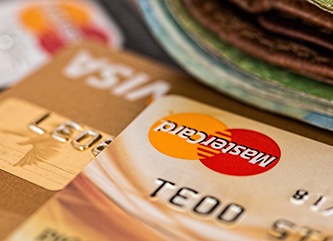 A member of our dental team will review your estimate and explain the fees during your consultation. They will also discuss your payment options to find the financial solutions you need to keep a radiant smile within your budget, like:
Cosmetic Dentistry FAQs
What don't you like about your teeth? At Dix Hills Family Dentistry, we're here to help you feel great about your smile again. For your convenience, we've gathered some of the most common questions our Dix Hills cosmetic dentist gets so you can learn more about all your options. As always, if you don't see the information you're looking for, give us a call and we'll be more than happy to help!
I Want to Improve My Smile—Where Do I Start?
With so many versatile services to choose from, it can feel overwhelming trying to figure out the one that's right for you. That's why your first step on your journey towards a better smile should be to come visit us for a consultation! During this initial visit, we'll take the time to get to know you and understand your goals for your smile. Then, we'll review your oral health before fully explaining all your options and giving our recommendations. Together, we'll create a custom treatment plan that's perfect for you.
Can Anyone Get Cosmetic Dentistry?
It's never been easier to overcome dental flaws with the help of todays state-of-the-art dental technology and techniques. However, not everyone is a good candidate initially. Oral health issues like tooth decay and gum disease can negatively influence the success of your cosmetic treatment, so they'll need to be treated first. If we discover any of these problems, we'll make sure your smile is healthy before we begin improving its appearance.
How Long Will It Take to Improve My Smile?
At Dix Hills Family Dentistry, we don't believe in cookie-cutter cosmetic services. Each treatment is tailored to the unique needs of the patient. That means that everyone's timelines are slightly different depending on their goals, oral health, and which cosmetic services they choose. For example, an in-office teeth whitening treatment can dramatically boost your smile in just a single quick appointment. However, a more custom-made solution like porcelain veneers will typically take several weeks to design, create, and place.
If I Have Crooked Teeth, Do I Need Orthodontic Treatment?
Braces are the traditional way to correct crooked or crowded teeth. However, if you don't have any bite issues and your teeth are only somewhat misaligned or gapped, cosmetic dentistry may offer a faster and more cost-effective solution. In some cases, slightly crooked teeth can be transformed into a uniform set of pearly whites with the help of porcelain veneers. If you're interested in addressing your uneven smile, we will carefully inspect your teeth and bite to see which type of treatment will most effectively help you get the results you deserve.
What Can I Do About Silver Fillings?
In the past, the only way to repair cavities was with a silver filling. While these restorations are strong, they leave an embarrassing shiny blob amidst your pearly whites. Not only can these metal fillings distract from your appearance, but they can potentially damage your teeth and oral health in the long run. Thankfully, we can replace your old silver fillings with safe, beautiful tooth-colored ones! We'll carefully remove the amalgam metal from your tooth, clean the area and inspect it for damage, then fill in the space with a custom-shaded composite resin for practically seamless results.
Ready to get the beautiful smile you deserve? Give us a call today to schedule your consultation!