Silver Diamine Fluoride – Dix Hills, NY
Quick and Easy Way to Treat Children's Cavities
Despite parents' best efforts, young children can often develop cavities on their baby teeth. Stopping tooth decay from worsening and preventing new cavities from developing is key to keeping young patients smiling. However, not every child is eager to sit in a dentist's chair for longer than a few minutes. Fortunately, with silver diamine fluoride (SDF) treatment, a kids dentist in Dix Hills can quickly and painlessly stop tooth decay from spreading.
What is Silver Diamine Fluoride?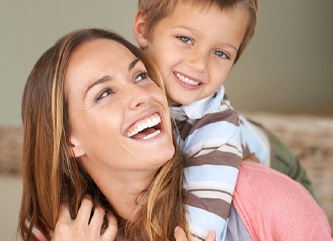 Silver diamine fluoride is an FDA-approved topical solution that can be clinically applied to treat and prevent cavities and reduce tooth sensitivity.
While SDF treatment cannot repair the function or aesthetic of a decaying tooth, this noninvasive treatment enables dentists to stop cavities from further developing. Because the treatment is quick, painless and noninvasive, it is particularly helpful for treating young children that have cavities on their baby teeth.
How Does it Work?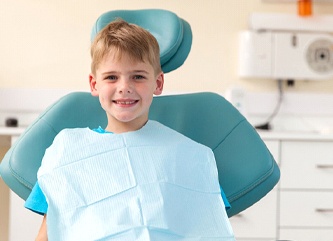 Silver diamine fluoride harnesses the power of its two primary components – silver and fluoride – to strengthen teeth and stop tooth decay in its tracks.
Silver acts as an anti-microbial agent that kills harmful bacteria while also strengthening a patient's dentin, the inner protective layer of teeth. Fluoride, meanwhile, is a naturally occurring mineral that stops tooth decay from progressing and helps prevent additional decay from developing.
Applying SDF to your child's teeth is quick and easy:
First, the dentist brushes the patient's teeth without paste and rinses them.
Next, the teeth with cavities or carious lesions are isolated and dried, and any debris such as plaque is removed.
Then, the dentist applies SDF to the affected teeth with a microbrush for two minutes.
It's that simple! After treatment, we advise not to let your child eat or drink for at least one hour to allow the silver diamine fluoride to fully cure.
When is Silver Diamine Fluoride Recommended?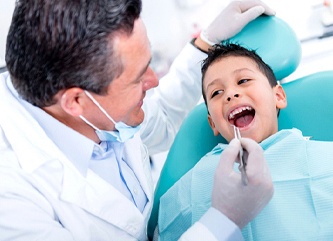 While the best way to treat tooth decay is often by removing the decay and placing a restoration such a crown or dental filling, silver diamine fluoride is an effective alternative in certain situations. A pediatric dentist in Dix Hills may recommend the SDF treatment for the following patients:
Young children who struggle to remain cooperative during prolonged treatments.
Children who have excessive tooth decay
Children with multiple early cavities – carious lesions – that cannot all be treated in a single visit.
Special needs patients
What are the Benefits?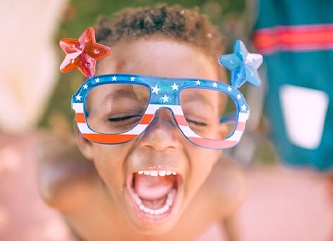 As noted above, silver diamine fluoride is a particularly effective treatment for children with disabilities or young patients who are unable to sit for lengthier, more invasive cavity treatments. In addition, many Dix Hills parents choose SDF treatment for their young children due to the following benefits of the technique:
Non-invasive
Painless
Quick treatment time
Cost effective
Effectively prevents cavities
May halt tooth decay
Relieves tooth sensitivity