Emergency Dentist — Dix Hills, NY
Fast Care for Hurting Smiles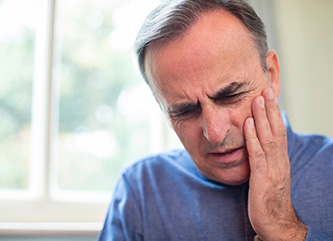 There's no denying that dental emergencies rarely happen when it's convenient. That's why it's important to know where you can turn for assistance. Dr. Gaur is dedicated to offering emergency care for his patients. Whether you've just lost or fractured a permanent tooth, you're struggling with a severe toothache, or you've lost a temporary prosthetic, call us right away. We will always do our best to provide same-day care for emergencies.
Why Choose Dix Hills Family Dentistry for Emergency Dental Care?
Team of Dentists with Years of Advanced Training
Same-Day Emergency Appointments Available
Dental Insurance Welcome & In-House Savings Plan Available
What to Do in a Dental Emergency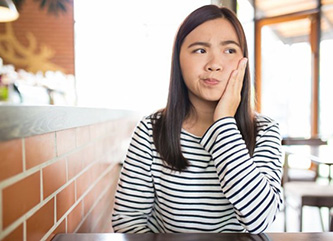 Even though dental emergencies are typically very alarming and overwhelming, we encourage you to stay calm. Your best course of action is to act quickly and correctly so you can prevent any further damage to your smile. If you or a loved one experiences a dental emergency, follow these steps:
Step 1: Call us as soon as you can so we can schedule you for a same-day emergency appointment.
Step 2: Follow our over-the-phone first aid instructions for how to handle your situation until you can reach us.
Step 3: See your Dix Hills emergency dentist for an exam, where they'll focus on alleviating your pain and evaluating your symptoms.
Step 4: Review their findings and treatment recommendations, and work with them to create a custom treatment plan that's right for you.
Step 5: Get the fast, professional care you need right away, whether you need a filling, crown, root canal therapy, tooth extraction and replacement, or something else entirely!
The Most Common Dental Emergencies
Some dental emergencies, such as a broken or knocked-out tooth, obviously need urgent attention. However, other issues like severe toothaches or tooth sensitivity aren't as easy to identify as an emergency. A general rule of thumb to keep in mind is that if you are experiencing pain, damage, or any other type of unusual symptom in your mouth that is distracting you from your daily activities, you should call us right away for urgent dental care. We'll be able to assess your situation over the phone and guide you through what steps you need to take next. Below, you'll find some important information about how to handle the most common dental emergencies we treat.