Emergency Dentist — Dix Hills, NY
Fast Care for Hurting Smiles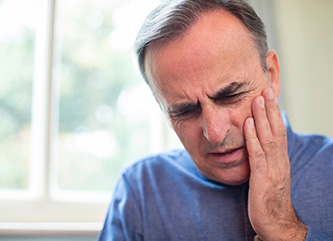 There's no denying that dental emergencies rarely happen when it's convenient. That's why it's important to know where you can turn for assistance. Dr. Gaur is dedicated to offering emergency care for his patients. Whether you've just lost or fractured a permanent tooth, you're struggling with a severe toothache, or you've lost a temporary prosthetic, call us right away. We will always do our best to provide same-day care for emergencies.
Why Choose Dix Hills Family Dentistry for Emergency Dental Care?
Team of Dentists with Years of Advanced Training
Same-Day Emergency Appointments Available
Dental Insurance Welcome & In-House Savings Plan Available
What to Do in a Dental Emergency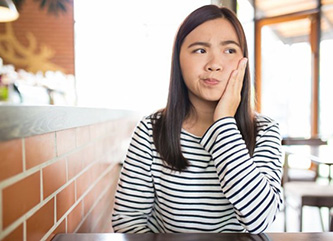 Even though dental emergencies are typically very alarming and overwhelming, we encourage you to stay calm. Your best course of action is to act quickly and correctly so you can prevent any further damage to your smile. If you or a loved one experiences a dental emergency, follow these steps:
Step 1: Call us as soon as you can so we can schedule you for a same-day emergency appointment.
Step 2: Follow our over-the-phone first aid instructions for how to handle your situation until you can reach us.
Step 3: See your Dix Hills emergency dentist for an exam, where they'll focus on alleviating your pain and evaluating your symptoms.
Step 4: Review their findings and treatment recommendations, and work with them to create a custom treatment plan that's right for you.
Step 5: Get the fast, professional care you need right away, whether you need a filling, crown, root canal therapy, tooth extraction and replacement, or something else entirely!
The Most Common Dental Emergencies
Some dental emergencies, such as a broken or knocked-out tooth, obviously need urgent attention. However, other issues like severe toothaches or tooth sensitivity aren't as easy to identify as an emergency. A general rule of thumb to keep in mind is that if you are experiencing pain, damage, or any other type of unusual symptom in your mouth that is distracting you from your daily activities, you should call us right away for urgent dental care. We'll be able to assess your situation over the phone and guide you through what steps you need to take next. Below, you'll find some important information about how to handle the most common dental emergencies we treat.
Understanding the Cost of Emergency Dentistry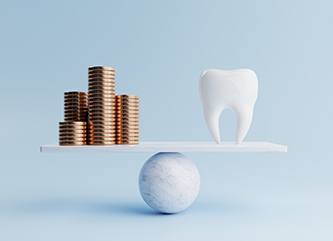 Perhaps you fear urgent dental care is too pricey. After all, its procedures are more specialized and demand great expertise. It's thus natural to assume that it demands a high price. In truth, though, the cost of emergency dentistry varies by patient. You'll need to consult Dr. Raj Gaur for a precise treatment estimate. That said, our office will walk you through the financial details. In particular, our team will explain how insurance and other options make emergency care affordable. You'd then be able to help your teeth and gums in a budget-friendly way. To learn the details, just keep reading or call our office.
Every Dental Emergency is Different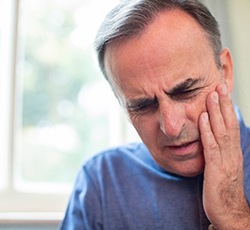 In itself, emergency dental care emergency dental visit is pretty inexpensive. Its cost only covers the oral exam and related treatment suggestions. That said, the bulk of urgent care's cost stems from later procedures. Therefore, you'll need to consult us before we can give you an estimate.
Based on the situation, we'll recommend one (or more) of our emergency services. This service lineup – its number, type, etc. – will impact the final cost. So, here are the treatments to choose from:
Root Canal Therapy
Periodontal Therapy
Tooth Extraction(s)
Dental Crown(s)
TMD Therapy
Rest assured: The consultation visit will review our findings, the recommended treatment plan, and the estimated costs beforehand. That way, you'll know exactly what to expect.
Does Dental Insurance Cover Dental Emergencies?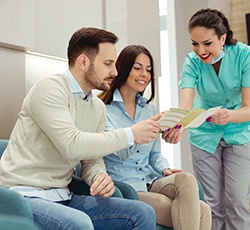 Put simply, yes – dental insurance does typically cover dental emergencies. One yearly emergency exam is often covered in most policies. At the same time, the most common urgent care services tend to receive partial coverage from 50-80%.
Keep in mind, though, that every plan is different. Your insurance may have different rules or features. Yearly maximums also play a role. Therefore, confirm your benefits before pursuing treatment. Our team can even help you do so, fortunately.
Other Options for Making Dental Emergencies Affordable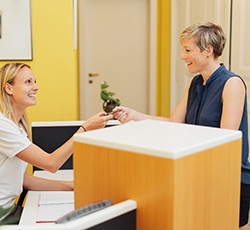 Don't panic if you don't have access to insurance. As it happens, other ways exist to make emergency dentistry affordable. Many dental practices, in fact, offer payment options that make costs more manageable. Our own Dix Hills Family Dentistry has the following:
In-Office Dental Plan – By paying a yearly flat fee, our office will charge you a reduced emergency care price.
Flexible Financing – We work with third-party financiers to allow patients to cover care gradually. More specifically, this service would let you pay for items gradually.
Taking Care of Your Smile Saves You Money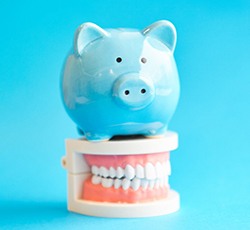 Granted, some dental emergencies are unavoidable accidents. Most, though, stem from unchecked infections, oral accidents, and more. As a result, investing in good oral care now – whether at home or with the dentist – will save you thousands of dollars in the long run.
Of course, speedy emergency care is also less costly than delaying treatment. An oral problem left unchecked will worsen, requiring ever-more-involved care. For instance, a root canal now will save your tooth and avoid extraction or restoration work later. No more having to replace the damaged chomper with a pricey dental implant.
In the end, Dix Hills Family Dentistry will help you manage emergency dentistry costs. So, consider booking a visit to our office at once!