August 3, 2023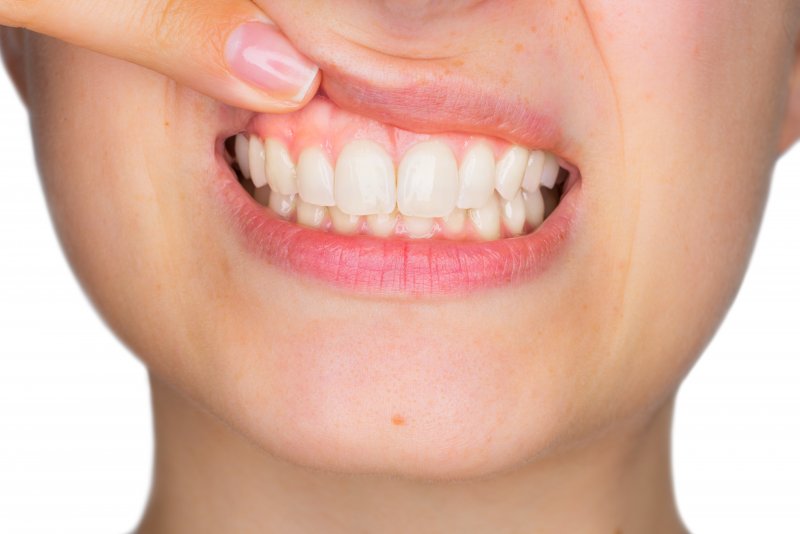 Many of us have had to deal with a dental problem before. In fact, the WHO Global Oral Health Status Report (2022) estimated that oral diseases affect nearly 3.5 billion people in the world. Dental issues can have a variety of different causes, so it's important to take precautions to keep your smile healthy. Here are three of the most common oral health problems out there so you know what to look out for and how to prevent them.
Tooth Decay
Tooth decay develops when bacteria in the mouth feed on sugar. They release a weak acid as a byproduct which eats away at the surface of the teeth. Ultimately, cavities will form and need to be treated by a dentist. When caught early, a dental filling or another treatment can be used to repair your tooth. However, when unaddressed, you could end up needing a root canal or even an extraction. Here are some of the ways that you can prevent tooth decay from developing:
Excellent Dental Hygiene: You should be brushing your teeth twice and flossing every day to clean away food debris, plaque, and bacteria. Rinsing with antibacterial mouthwash is another great step to keep your mouth fresh.
Limit Sugar Intake: An occasional sweet treat isn't usually an issue. However, too many can increase your risk of developing cavities.
Choose the Right Dental Products: Use a soft-bristled toothbrush and fluoridated toothpaste for the most effective clean.
Don't Smoke: Tobacco products increase your risk of tooth decay and gum disease. Talk to your doctor about the best ways to give it up for good.
Cleanings and Checkups: Schedule regular visits with your dentist every six months.
Gum Disease
Gum disease affects nearly half of American adults over the age of 30! This condition is an infection of the tissues that hold your teeth in place. Some common symptoms include tenderness, bad breath, bleeding, painful chewing, gum recession, loose teeth, and tooth loss. Fortunately, gum disease is very easy to prevent. Remember to always brush twice and floss every day. Refrain from using tobacco products and see your dentist regularly for checkups. If you have gum disease, your dentist may recommend further treatment options to eliminate the infection.
Oral Cancer
This disease is very serious and can be deadly when it isn't caught early. You are at increased risk of oral cancer if you partake in risky lifestyle habits, like smoking, chewing tobacco, and heavy alcohol use. Another common cause of oral cancer is Human Papilloma Virus (HPV), which is often associated with cancer of the throat. Early detection is key to making a full recovery. During your regular checkups with your dentist, they will keep an eye out for abnormalities that could indicate oral cancer. This way, patients are looking at a much better chance of making a full recovery.
Now that you know about some of the most common oral health issues out there, take the steps to prevent them. This way, you can continue to show off a strong, healthy smile!
About the Author
Dr. Raj Gaur is an experienced dentist who has been working in the field for nearly a decade. He earned his dental doctorate from the New Jersey Dental School at the University of Medicine and Dentistry of New Jersey, now known as Rutgers Dental School. He is a proud member of the American Dental Association, New York State Dental Association, and Suffolk County Dental Society. If you are concerned about any of the dental issues listed above or want to get back on track with regular visits, he would be happy to help. For more information or to schedule an appointment at his office in Dix Hills, visit his website or call (631) 673-8040.
Comments Off on 3 of the Most Common Dental Issues
No Comments
No comments yet.
RSS feed for comments on this post.
Sorry, the comment form is closed at this time.