April 11, 2023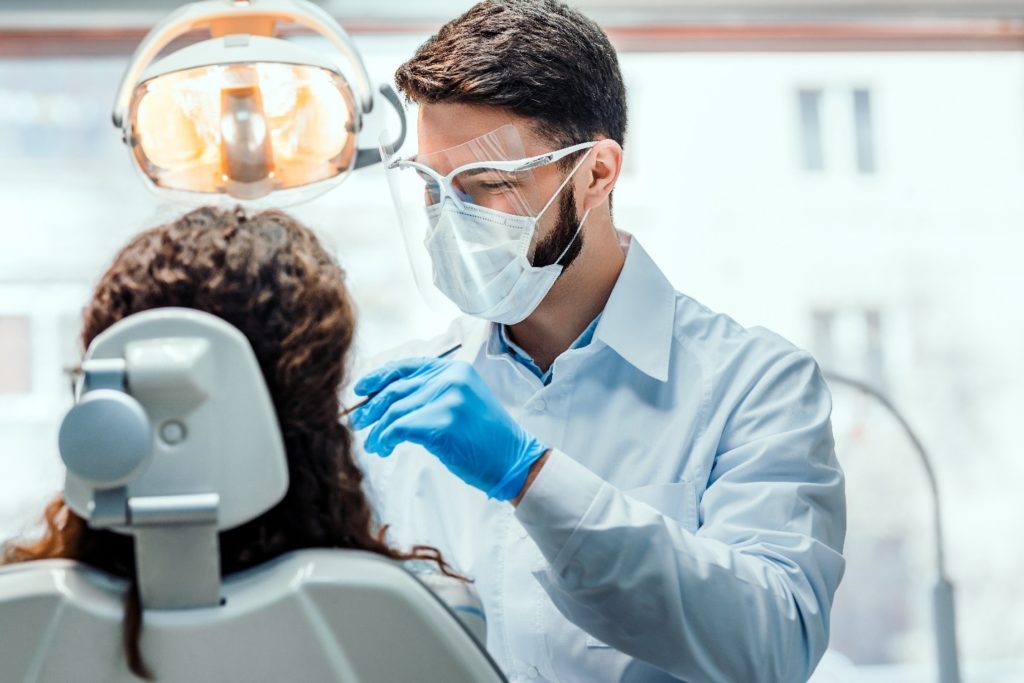 Regular dental appointments are an essential part of maintaining oral health. These appointments allow dentists to identify and address any dental issues early on, preventing them from escalating into more serious and costly problems. Additionally, dentists go beyond the scope of routine teeth cleaning and examinations by performing vital oral cancer screenings. Continue reading to learn about how your dentist performs these screenings.
The Purpose of an Oral Cancer Screening
So, why do dentists perform oral cancer screenings? This proactive measure allows them to meticulously inspect the mouth and throat as well as the surrounding tissue for any abnormalities or signs of potential malignancies.
An oral cancer screening is a quick and painless treatment that typically lasts only a few minutes, requiring no invasive measures. By incorporating this essential check into their standard procedures, dentists play a crucial role in the early detection and timely treatment of oral cancers. Upon identifying any signs of cancer, your dentist can provide recommendations for suitable treatment options, maximizing your likelihood of recovery.
What to Expect During an Oral Cancer Screening
As part of a routine dental check-up, your dentist or oral health professional will conduct an oral cancer screening, carefully examining your oral structures for any indications of cancer or precancerous conditions. This painless and non-invasive process ensures comprehensive oral health assessment during your regular dental visit.
During an oral cancer screening, your dentist may inquire about any recent changes or symptoms you've observed in your mouth, such as sores, lumps, or abnormal patches. Additionally, they might gently examine your neck and jaw for any swelling or nodules. By aiming to detect potential issues at an early stage, the goal of the screening is to enable prompt and effective treatment.
Thanks to technological advancements, the identification of early-stage oral cancer has become safer and more convenient than ever before. Early diagnosis plays a vital role in ensuring effective patient care, as all too often, cancer treatment is initiated when the disease has already progressed significantly. With regular oral cancer screenings, you can keep your smile in great condition for years to come.
About the Practice
Maintaining a healthy smile is a priority at Dix Hills Family Dentistry, led by Dr. Raj Gaur and Dr. Shubha Soni-Gaur. Their dedicated team provides a wide range of comprehensive dental services, including oral cancer through regular screenings. With a strong focus on patient education for minimizing the risk of oral cancer, they strive to empower individuals to better care for their pearly whites. To address dental concerns or schedule an appointment with Dix Hills Family Dentistry, call their office at (631) 673-8040 or visit their website.
Comments Off on How Your Dentist Conducts Oral Cancer Screenings
No Comments
No comments yet.
RSS feed for comments on this post.
Sorry, the comment form is closed at this time.