December 8, 2022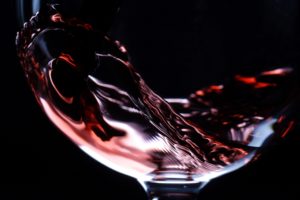 The holidays are right around the corner, which means you'll be surrounded by many foods and drinks that will tempt your tastebuds. As you gather with friends and loved ones during the season, you don't want your diet choices to dull your pearly whites, like red wine. Whether you enjoy a glass with dinner or after a long day, it can stain your teeth if you aren't careful. You don't have to skip a glass of wine or risk your beautiful smile. Here are 6 oral health tips from your dentist in Dix Hills to maintain a bright smile during the holidays. 
Why Does Red Wine Stain?
If you've ever split red wine on your shirt or a tablecloth, you know it can stain the material. Your teeth aren't any different. It causes extrinsic stains, which means they have colored compounds that can discolor your enamel, like coffee. The intense color pigments of wine can quickly lead to discoloration because the enamel is porous. The tannins found in red wine can bind the pigment to your teeth.
Besides its dark color, it can harm your oral health in other ways, like its acidity. It can weaken your enamel, making your teeth even more vulnerable to stains. Alcohol is also known to cause dry mouth. If there's not enough saliva production, it creates the perfect environment for harmful bacteria to multiply quickly, increasing your risk of tooth decay and gum disease.
Safeguarding Your Smile from Red Wine
Your dentist will always recommend choosing water whenever possible to keep your mouth moist and clean. However, if you can't skip a glass of wine with your turkey, your dentist will recommend keeping a few tips in mind, like:
Drink your wine all at once instead of sipping it to limit its exposure to your teeth. Drinking it through a straw will also reduce contact with your teeth.
Have your wine with a meal because chewing increases saliva production, which will help rinse stain-causing residue from your teeth.
Brush and floss your teeth before and after drinking wine. Its stain-causing pigments can cling to plaque, increasing your risk of discoloration. However, don't brush for at least 30 minutes after finishing your glass because it can temporarily weaken your enamel.
If you can't get to your toothbrush, rinse your mouth with water to cleanse your teeth.
Chewing a piece of sugarless gum will increase saliva to clean your mouth in between brushing and flossing.
Red wine is proven to be good for your health in many ways, but it's best to limit how often you have it.
The holidays don't have to come back to haunt your smile. With the right preventive care, you'll have a bright, beautiful smile for the new year.
About Dr. Raj Gaur
Dr. Gaur earned his dental degree from the New Jersey Dental School and has regularly continued his education in the most advanced services to help his patients reach and maintain optimal oral health. If you need a cleaning and checkup before the new year, contact your office today to request an appointment.
Comments Off on Avoid Red Wine Stains During the Holidays
No Comments
No comments yet.
RSS feed for comments on this post.
Sorry, the comment form is closed at this time.