August 5, 2022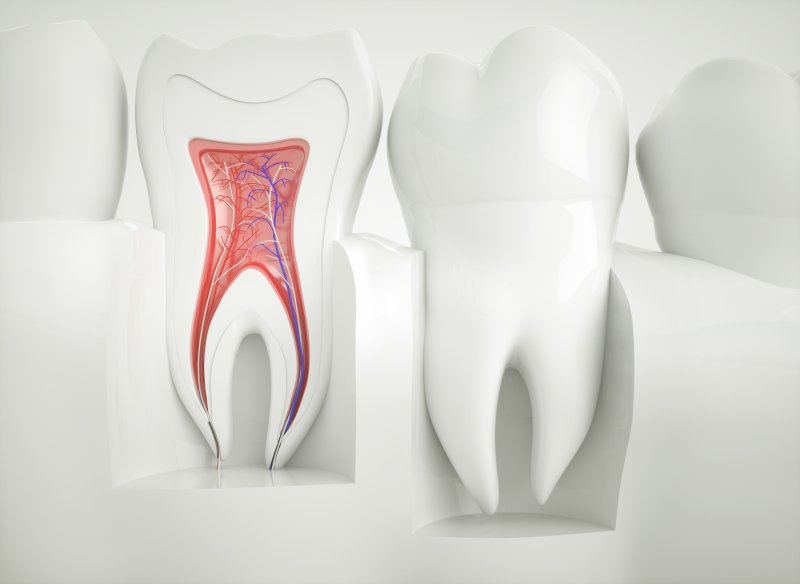 Have you recently been told that you might need a root canal? While the treatment might seem daunting or overwhelming at first, the procedure itself is fairly straightforward thanks to advancements in technology and the field of dentistry. By knowing the truth about what to expect, many patients can feel much calmer about this tooth-saving operation. Read on to learn four facts about root canal therapy you should know before undergoing treatment!
Fact #1: Getting a Root Canal Isn't Painful
A common myth about this procedure is that it's extremely painful. This couldn't be further from the truth. Similar to most other dental treatments, your dentist will ensure to numb the area of your mouth that they'll be working on. In most cases, patients often relate the experience to being no more burdensome than getting a large, traditional filling! You'll likely only feel some mild pressure during your treatment, but your dental team will do everything they can to make sure you're as comfortable as possible.
Fact #2: Root Canal Therapy Saves Your Teeth
The main priority of dental care is to preserve your natural teeth, even those that may have suffered damage or decay. If it's a feasible option, then root canal therapy may be the best way to do this. The longer you hold off on getting this treatment, the more likely you'll need to have your tooth extracted anyway. This may then require you to get tooth replacements like dental bridges or crowns, which can become costly in the long run. To avoid the hassle, it's best to receive a root canal early on when you can.
Fact #3: Antibiotics Won't Cure an Infection
While antibiotics may be effective at addressing infections in various areas of your body, they might not perform the same way when it comes to your oral health. There are inner layers of your tooth that the bacteria can spread throughout, and the medicine won't be able to reach there. For this reason, you'll want your dental team to address these areas of your tooth with root canal therapy.
Fact #4: Discomfort Isn't the Only Symptom to Check For
Although pain is one of the most common indications that you might need a root canal, it isn't the only one you should look out for. If you have a severe toothache that has suddenly disappeared, you may not want to celebrate just yet. This could often mean an infection has damaged the nerve, cutting off any signals of discomfort, and will continue to spread. Your dentist can hinder this progression with a root canal, effectively saving your tooth.
Now that you know these important facts, you should have nothing to worry about when needing root canal therapy. With advanced techniques and dental technology, you can expect to undergo a more simple and comfortable procedure than ever before!
About the Author
Dr. Raj Gaur studied at New Jersey Dental School at the University of Medicine and Dentistry of New Jersey. He regularly seeks continuing education to refine his skills and is a member of several groups like the Suffolk County Dental Society and the American Dental Association. He offers a vast array of advanced services, including root canal therapy. If you'd like to schedule an appointment, visit his website or call 631-673-8040.
Comments Off on 4 Essential Facts You Should Know About Root Canal Therapy
No Comments
No comments yet.
RSS feed for comments on this post.
Sorry, the comment form is closed at this time.