October 23, 2020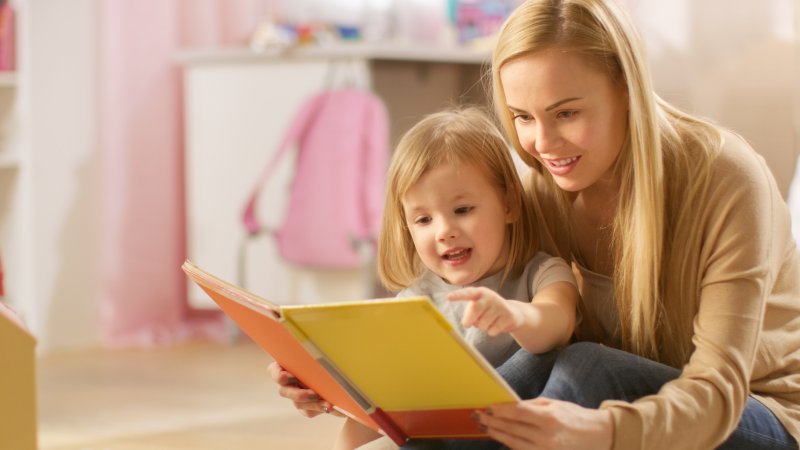 Does your child have a dental appointment coming up in the near future? It is normal for kids to feel nervous about trying new things, especially when they don't know exactly what to expect. Fortunately, there are all sorts of children's books out there made just for this situation. By going some fun stories, your little one will have a better understanding of what the dental office is like. Your dentist in Dix Hills lists of some engaging children's stories that can help your child feel more prepared.
Just Going to the Dentist
You may remember the characters from this classic story written by Mercer Mayer. The great thing about this picture book is that it covers many different parts of the dental experience. This includes teeth cleanings, routine x-rays, and even filling a cavity! If your child needs to have some decay taken care of, this is especially a good option to make them feel more comfortable about their upcoming treatment.
The Berenstain Bears Visit the Dentist
Here's another classic that is standing the test of time. Engage your child in this fun story written by Stan Berenstain about the Berenstain family's visit to the dental office. It discusses professional teeth cleanings and cavity checks. Even their favorite storybook characters need to visit the dentist from time to time.
Curious George Visits the Dentist
After Curious George discovers his first wiggly tooth, he heads to the dentist with the man in the yellow hat. This story by Margret and H. A. Rey covers the monkey's good and mischievous time at his first trip to the dentist. He discovers that there is nothing to be afraid of at all!
Peppa Pig: Dentist Trip
In this story written by Mark Baker and Neville Astley, Pepper helps her little brother, George, handle his very first visit to the dentist. Despite him being nervous, she is able to calm George down with some nice words of wisdom. They may be able to help your child too!
Daniel Goes to the Dentist
Believe it or not, Tigers can get dental anxiety too! In this children's book by Alexandra Cassel Schwartz, Daniel Tiger has a nice experience at the dental office. His kind and patient dentist explains every step of the appointment as it happens. This can help to take away the mystery of your child's visit so they know what they can expect.
Doctor De Soto
This story describes the tale of a mouse dentist named Doctor De Soto, who treats animal patients. When a fox shows up with a toothache, the little dentist shows that he is generous and loving. This book by William Steig is sure to show the dental office in a positive light!
A first visit to the dentist can be scary, but by going through some fun stories, your child can gain a better understanding of their upcoming appointment and have nothing to fear!
About the Author
Dr. Shubha Soni-Gaur is a board-certified pediatric dentist serving even the littlest of smiles at her practice in Dix Hills. She earned her DDS from Columbia University's College of Dental Medicine and currently serves on the faculty as an Assistant Clinical Professor in the Department of Pediatric Dentistry. For more helpful information on caring for your child's smile or to schedule them an appointment, visit her website or call (631) 673-8040.
Comments Off on 6 Books to Alleviate Your Child's Fear of the Dentist
No Comments
No comments yet.
RSS feed for comments on this post.
Sorry, the comment form is closed at this time.