September 2, 2020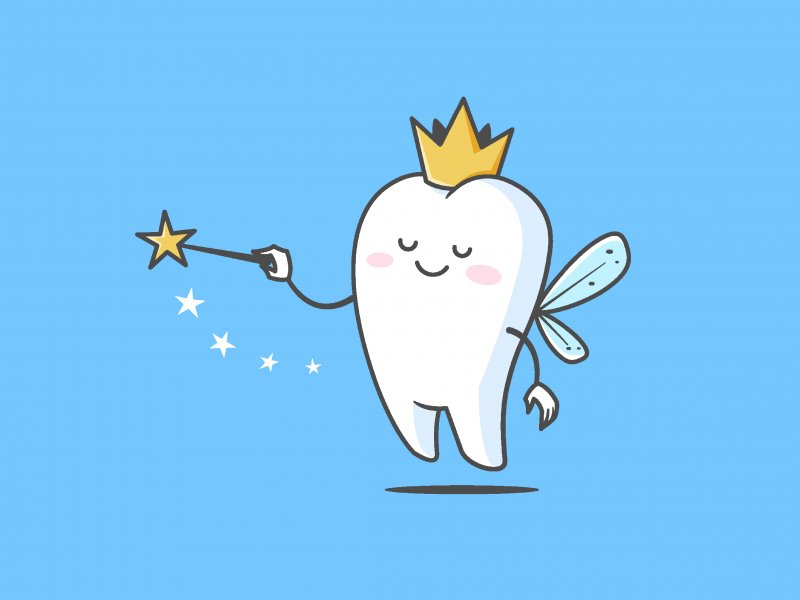 Losing their first primary tooth is an exciting milestone for a kid, both for their development and because a child knows that they are about to get their very first visit from the magical tooth fairy! However, in other parts on the world, the tooth fairy works a little bit differently than here in the U.S. Some countries have other ways of celebrating the loss of baby teeth. Continue reading to learn some fun tooth fairy stories from your pediatric dentist that you can share with your child.
La Petite Souris
In France and other French-speaking countries, the tooth fairy doesn't come at all! Instead, they get a nighttime visit from a mythological mouse who retrieves their lost teeth. In Spain, they have a similar creature known as Ratóncito Pérez.
Into the Sunshine
In Egypt, Libya, and Oman, children throw their lost teeth towards the sun. By doing this, they hope that the star with send them a stronger grown up tooth in return.
The Tooth Troll
This one isn't necessarily about losing teeth, but any magical creature related to small smiles is worth mentioning. In Finland, when children eat too much candy, they get a visit from a tooth troll called Hammaspeikko. What he does is drill holes in their teeth to teach them a lesson. Fortunately, brushing twice a day will scare away the troll so kids can keep their teeth safe.
On the Roof
In China, lower baby teeth are thrown onto the roof while upper primary teeth are buried underground. It is believed that when children do this, their new teeth come in strong and quickly.
Animal Food
In Kyrgyzstan, children wrap up their teeth with some sort of food. Next, they will feed it to an animal. They do this because the children believe that this will allow their tooth to be replaced with a stronger permanent tooth.
Deciding Your Fate
In Turkey, parents bury their children's teeth in a place that's in accordance with the wishes for their child's life. For instance, if you want your child to become a great soccer player, you bury their lost tooth in a soccer field. If you want them to go to medical school, bury it near one.
Slippery Trade
In South Africa, kids put their baby teeth in a slipper. Next, a mouse will pay them a visit and replace their primary tooth with a small gift.
No matter which of these fun traditions you decide to share with your child, losing a tooth is an exciting milestone! Whatever you and your little one decide to do with their baby tooth, make sure you have fun doing it. Also, don't overdo the sweets. You don't want Hammaspeikko to pay you a visit.
About the Author
Dr. Shubha Soni-Gaur is a board-certified pediatric dentist serving young patients in Dix Hills, NY. She earned her DDS from Columbia University's College of Dental Medicine and completed her two-year pediatric dental residency at New York Presbyterian Hospital. For more fun facts about teeth or to schedule an appointment for your child, visit her website or call (631) 673-8040.
Comments Off on 7 Tooth Fairy Myths from Around the World
No Comments
No comments yet.
RSS feed for comments on this post.
Sorry, the comment form is closed at this time.