May 11, 2020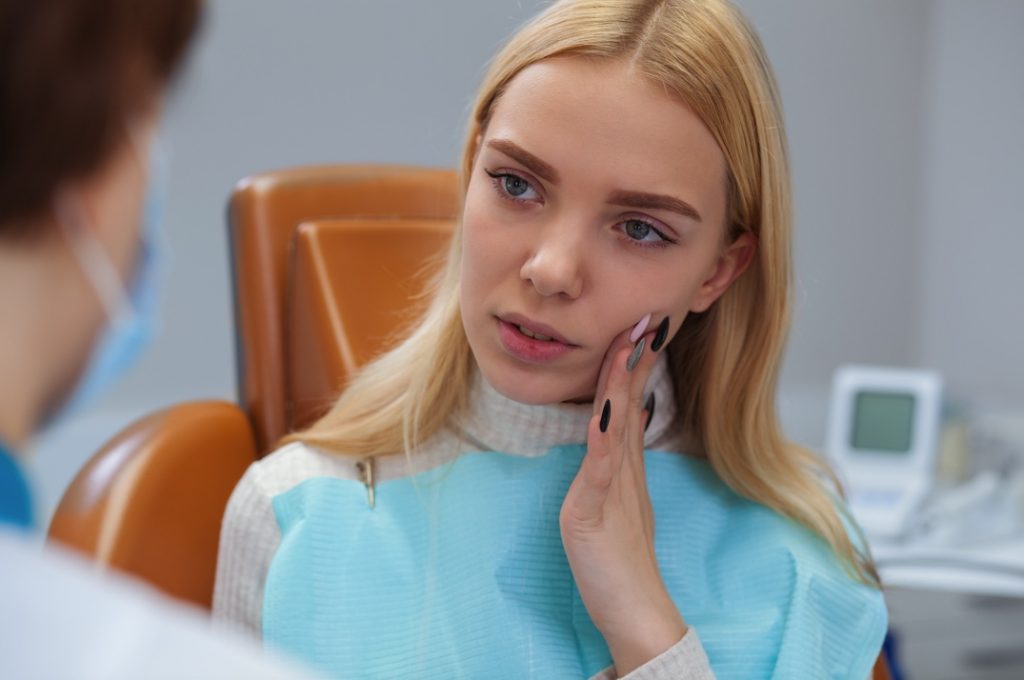 Are you unsure if your discomfort is normal or a sign that something more serious is going on? You could rush into the dental office, but is that really necessary? After all, it could just be something small. But the last thing you want is for it to go untreated and get worse. Read on and your emergency dentist in Dix Hills can tell you 10 signs that indicate you need urgent dental treatment.

When Should I See My Emergency Dentist?
Sometimes it's difficult to tell whether or not you should seek help for a problem or wait it out. Here are 10 signs that suggest that you should seek emergency care:
Your Toothache is Severe
Having a severe toothache is never a good sign. Go to the office as soon as possible so your dentist can figure out the cause of your pain. Having a proper diagnosis and treatment is important to give you long-lasting relief.
Your Tooth is Loose
Adults should never experience loose or wiggly teeth. This is definitely a sign of something more serious. Whether you've recently experienced a dental injury, or you're showing signs of an infection, it is best to visit your emergency dentist right away.
You Taste Metal
This could be a sign that a metal filling has become cracked or loose. This could make your tooth prone to new cavities or an infection. In order to avoid cavities, toothaches, or even a root canal, you should get this issue taken care of as soon as you can.
Your Gums are Bleeding
If you are experiencing excessive bleeding of your gums that is painful, it's possible that you could have gum disease. It's critical to see your dentist right away. If left untreated, you could reach a stage that is not reversable.
You're Painful Tooth Becomes Numb
If you're been experiencing a lot of oral pain that eventually goes numb, this could indicate that an infection has reached the root of your tooth. This is where your nerves are located.
Your Jaw is Swollen
Jaw swelling could indicate a serious infection. See an emergency dentist right away, especially if you are experiencing other symptoms. This could include a fever, bad taste in your mouth, and trouble breathing.
You Have a Dental Abscess
Dental abscesses are known for being incredibly painful. It is an infection that is usually found at the root of your tooth, often because of an untreated cavity or serious gum disease. See a dentist immediately.
Your Canker Sore isn't Healing
While having canker sores in your mouth on occasion is normal, having the same one for over two weeks is not. This could indicate a more serious problem.
You Constantly Experience Headaches
Your teeth and jaw are connected to your head, so any pain in or around your mouth can lead to a headache. If headaches are frequent, this could be a sign of bruxism or another issue. It's important to get to the bottom of it so you can receive the correct treatment.
You're Extremely Tired
There are many reasons that you could be tired. One of these is an infection because your body is working so hard to fight it off. Oral infections are no different.
For concerning issues like these, it's important to see your emergency dentist as soon as possible. If you're still unsure if it's an emergency, give them a call. They will be happy to give you appropriate guidance or suggest that you come into the office. The faster you get treated, the quicker you'll be able to bounce back!
About the Author
Dr. Raj Gaur and Dr. Shubha Soni-Gaur practice at Dix Hills Family Dentistry. Together, they are able to provide dental care for the whole family, even the youngest members. They do their best to provide same day care for patients who are experiencing dental emergencies. If you are in urgent need of care, they will be happy to help you. For more information on dental emergencies, or to schedule an appointment, visit their website or call (631) 673-8040.
No Comments »
No comments yet.
RSS feed for comments on this post.
Leave a comment