November 4, 2017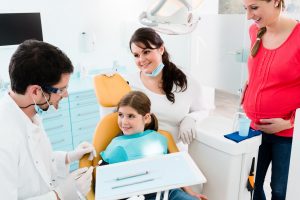 In addition to your home oral hygiene routine, the health of your smile relies on regular care from your family dentist in Dix Hills. To keep services affordable, you pay monthly premiums for dental coverage. This allows your loved ones to see their dentist twice a year for a cleaning and checkup for little to no out-of-pocket cost. However, throughout the year, times have gotten a bit busy and you have not scheduled an appointment as often as you should. Now, you have remaining benefits that are about to expire. To maximize their value, it is time for a visit before the year comes to an end.

Don't Waste Your Benefits
Dental insurance is designed to prevent dental issues from developing in the first place, which is why your policy allows you and your children to see their dentist in Dix Hills twice a year for a cleaning and checkup. These appointments are often covered in full or for a low copayment to prevent oral health issues from developing. This not only promotes your loved one's dental health, but also helps to reduce their long-term dental costs.
However, even with the best of preventive care, complications can still develop. To ensure that you do not have to delay vital treatments, your insurance policy can cover as much as 80% of procedures after you have paid your deductible. Using this yearly allowance, you can rehabilitate the health your family's smiles for a fraction of the cost when compared to those who are uninsured.
Unfortunately, as the end of the year approaches, your dental benefits are about to expire. They do not carry over for accumulation into the new year. You will not be reimbursed for your monthly premiums either. Therefore, if you do not use your remaining benefits before the year ends, you not only miss out of a large savings opportunity for your family, but also waste money.
Dentist Near Me for a Healthy Smile
As the end of the year approaches, now is the time to find a dentist in your area who will work with your remaining benefits. They will work on your behalf with the insurance company to file the necessary claims and forms to keep your out-of-pocket costs to a minimum. In addition, they will help you utilize your policy to its full potential to keep the cost of care within your budget.
If you have any remaining dental benefits, do not let them go to waste. Contact your dentist today to schedule an appointment.
About Dr. Raj Gaur
For the past 10 years, Dr. Raj Gaur has provided comprehensive care to families in the area. In addition to his dental degree, he has completed several hours of continued education to provide specialized services to patients of all ages. In addition to general dentistry, he uses the most preferred treatments to promote and maintain healthy smiles. To keep the cost of care affordable, he works with many insurance companies to maximize their value. If you have remaining dental benefits, contact Dix Hills Family Dentistry today to schedule an appointment.
No Comments »
No comments yet.
RSS feed for comments on this post.
Leave a comment