June 28, 2017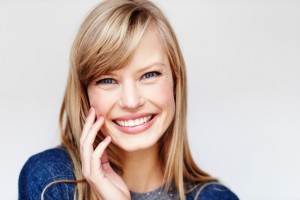 If you do not love the appearance of your teeth, you have probably considered cosmetic dentistry in the past. However, you do not have the time for lengthy treatments and do not want to undergo invasive procedures. Now, you can get the radiant smile you have always wanted with a simple, minimally invasive option. With composite resin bonding, your dentist in Dix Hills, Dr. Raj Gaur, has the solution for you.

What is Cosmetic Bonding?
Composite resin bonding is a simple procedure that uses a special dental material that is applied to the teeth to resolve imperfections. It is easily molded, allowing it to be used for a diversity of issues. Often, it is the preferred option to give abnormally shaped teeth a more attractive appearance while also treating chips and cracks. In some cases, it can be used as an alternative to traditional orthodontics by closing gaps. It can also be used to make the teeth appear whiter for those with severe tooth discoloration.
When compared to other treatments, cosmetic bonding is affordable and effective. In fact, it typically costs no more than a traditional filling. In some cases, your dental insurance may even cover a portion of the treatment depending on the cause of the damage and if it is medically necessary.
Unlike other treatments, like porcelain veneers, the teeth are not permanently altered and multiple appointments are not needed. You can achieve the flawless smile you have always wanted in just one appointment. You gain a natural-looking appearance as the resin is customized to match your enamel color. As a result, it will blend in seamlessly with your teeth so no one will ever be able to tell the material is in place.
Is Composite Bonding Right for Me?
Although the material can be used to treat several factors, it cannot be used for those who have severe alignment issues due to an over or under bite. If you have complex breaks in your teeth, you may not be able to use the resin to treat the tooth. You will need to schedule a consultation to ensure you are a candidate for the treatment.
What Can I Expect During the Procedure?
For more than 30 years, this procedure has been used to treat an array of cosmetic issues. After your initial consultation, you will schedule for an appointment. During the procedure, a local anesthetic may be used to minimize discomfort. The surface of the enamel is prepared to ensure a secure bond between the tooth and the resin material. The resin is placed on your tooth with a bonding agent and it will be molded. Then, a special light is used to quickly harden the material. The tooth will be polished, molded, and shaped for a flawless repair.
Where Can I Get Composite Resin Bonding?
No matter if you have cosmetic imperfections or need a cavity filled, the composite resin bonding procedure offers a simple and natural-looking solution. Dix Hills Family Dentistry will help you achieve a beautiful smile. Contact our office today to schedule your consultation.
No Comments »
No comments yet.
RSS feed for comments on this post.
Leave a comment