December 6, 2016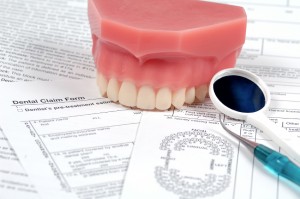 We know your calendar is filling up for December, but there's one thing you may be forgetting. Have you used up all your dental insurance benefits for 2016? If not, you are on the verge of letting them lapse at the end of the year. Make sure you're maximizing on your investment in dental insurance by finding out what you are entitled to. Then schedule an appointment at Dix Hills Family Dentistry!
Start With Preventive Care
First of all, if you haven't had two checkups and cleanings in 2016, that's a great place to start. Preventive dental care is the foundation of healthy teeth and gums, so it's usually fully covered by your dental insurance. With two checkups and cleanings and a set of x-rays for free every year, you are far more likely to enjoy a healthy, happy smile for a lifetime to come.
When you come in for a checkup and cleaning in December, you're also setting yourself up for better oral health throughout the holiday season. It's no secret that this is one of the sugariest times of year — between halloween, thanksgiving, and all the end-of-the-year holidays — so maintaining excellent hygiene is especially important right now.
If we find an issue like a cavity or gum disease during your routine visit, we will put together a plan for restorative care as soon as possible. Most dental insurance plans cover up to 80 percent of fillings, root canals, and other routine procedures. More complex treatments, like crowns, bridges, and dentures, are usually covered up to 50 percent.
Find Out What You're Eligible For
The best way to take advantage of your dental insurance is by finding out what services you are eligible for. Contact your provider to learn which treatments are fully covered each year, as well as which ones are remaining under your plan for 2016. If you are a current patient of Dix Hills Family Dentistry, we can discuss the treatments you have received, as well as which ones you would benefit from most. We want to make quality dental care more affordable — and that includes helping you figure out how to make the most out of your dental insurance plan.
Dix Hills Family Dentistry is happy to be in-network with a growing number of PPO plans. Check out which insurances we accept to see if yours is on the list. Even if it's not, we will happily file and process your claims for you. Contact us to discuss the specifics of your dental insurance coverage.  
Schedule an Appointment Today!
November and December are busy months at our office, as our patients turn to us to make the most out of their investment in dental insurance. Still, we've always got room for you and your family! We invite you to contact our office to schedule an appointment today.
No Comments »
No comments yet.
RSS feed for comments on this post.
Leave a comment