March 15, 2016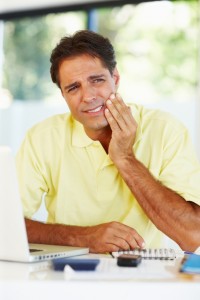 When a dental emergency happens, you need a dentist who is there for you in your time of need. At Dix Hills Family Dentistry, Dr. Gaur is the caring and qualified dentist you need by your side when the unexpected happens. We treat the most common dental emergencies—no matter if you've fractured a tooth, lost a temporary crown, or have a toothache. We are here for you to treat your dental emergency in Huntington Station.

Emergency Dentist in Huntington Station
Just as with any accident, a dental emergency can happen at any time and without any warning. Often, when trauma or an accident has occurred, your teeth and gums begin causing severe pain. In addition to the pain, depending on the injury, you're also facing permanent damage to your teeth if not treated promptly. Due to misunderstandings about what is classified as a dental emergency, treatment is delayed. There are various factors that constitute as an emergency, which will require immediate treatment.
Knocked Out Tooth
Among the most common and serious dental emergencies is having a tooth knocked out. When you lose a tooth from an accident, you need to get to a dentist immediately in order to save the tooth. Often, we are able to implant the tooth, allowing it to be saved. If you have lost a tooth, you need to try to reinsert the tooth back in the socket. If that's not possible, keep the tooth in milk or water and head to the dentist. You need to keep the tooth from drying out in order for the implantation to be successful.
Fractured Tooth
A fractured tooth can happen when you least expect it—whether from an injury or a weakened tooth that has finally cracked. If the tooth fractured to the point pieces have broken off, try to find as many pieces as possible and take them to the dentist with you. Apply a cold compress to the area to help reduce the pain and swelling while you wait for treatment.
Broken Temporary Crown
In some cases, a temporary crown may break or even become lost. If the crown fell out, take the crown with you to the dentist. The dentist will be able to quickly repair the broken crown to preserve the tooth to reduce any further damage while you wait for your permanent crown.
Severe Toothache
When a toothache reaches the point it's unbearable, it's time to call an emergency dentist. A toothache can occur for a number of reasons, such as if there is an infection in the tooth or gum, or even when something becomes stuck in the tooth. If you have a sudden persistent toothache, we will look to find the problem to formulate a treatment to reduce the pain while treating the underlying cause.
At Dix Hills Family Dentistry, we understand that emergencies happen, which is why we are here for you during a dental emergency in Huntington Station. If you're experiencing an emergency, contact us now and we will get you in for treatment.
No Comments »
No comments yet.
RSS feed for comments on this post.
Leave a comment