Versatile Restorative Care with Implant Dentistry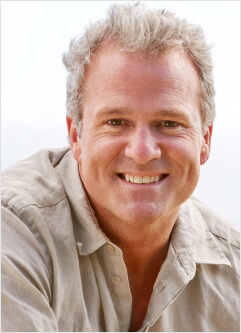 If you need to replace one or more teeth, Dr. Raj Gaur offers versatile restoration with dental implants. In addition to providing patients with a permanent solution for missing teeth, dental implants are also superior to traditional options, like bridges because no additional changes to existing teeth are necessary and they produce more lifelike results.
The Treatment Process
A full implant procedure is completed in two phases over the course of a few months. In the first stage of care, Dr. Gaur or one of his trusted specialists will place one or more titanium implant fixtures in the jaw. If you're replacing just one tooth, you will only need to have one implant placed, but if you're replacing more than one tooth, you will need multiple implants. In both cases, the placement procedure typically takes one appointment.
During a special healing period, about three to six months, your implant(s) and jawbone will fuse together the way the root of your tooth naturally bonds with bone. This process is known as osseointegration.
Once the osseointegration process is complete, an abutment (an implant "post") is placed on your implant(s) to connect the new dental prosthetic. When your crown, partial, or full denture is ready, you'll return to our office to have it placed, and your procedure completed.
Are Dental Implants Right for Me?
Dental implants aren't right for every patient. To find out if you're a candidate, call Dix Hills Family Dentistry to schedule a visit with us. During your appointment, Dr. Gaur will complete a full oral exam. Based on your results, you'll make plans for dental implant treatment, or Dr. Gaur will recommend an alternative solution. Even without implants you can achieve a fuller, healthier smile with Dix Hills Family Dentistry.