Advanced Dental Care in Dix Hills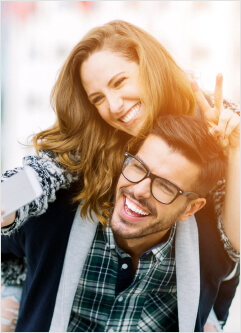 Dix Hills Family Dentistry is committed to offering comprehensive care. You can see that in the wide range of services we offer, but also with the technology we've chosen to implement. When you come to our practice, you'll be treated with some of the most advanced instruments available. We can also offer advice on at-home care including the best toothbrush and toothpaste to use. Our advanced tools and services include:
Periodontal Therapy
According to some estimates, more than half of all U.S. adults have some form of periodontal (gum) disease. Left untreated, gum disease leads to a range of severe symptoms, including tooth loss, and can make patients more vulnerable to problems like heart disease, stroke, Alzheimer's, diabetes, and certain pregnancy complications. With periodontal therapy, we can help you reclaim optimal health and wellbeing. In some cases, we may even be able to reverse your condition.
Digital X-Rays
When Dr. Gaur performs a full oral exam, he's closely inspecting your smile for any signs of gum disease, tooth decay, and a range of other very common issues. A traditional exam can only reveal so much. That's why we also rely on state of the art digital x-rays. With the clear, detailed images we can capture, Dr. Gaur is able to more accurately diagnose patient needs.
While traditional radiography reveals a lot about your smile, the images produced with digital radiography are clearer. What's more, patients are exposed to 90% less radiation. The process is also safer for our team because we don't have to rely on harmful chemicals to develop the results. Instead, they can be viewed immediately on a nearby monitor for you to review with Dr. Gaur. Last but not least, we can easily save your x-rays to our computer instead of needing a physical storage space.
Laser Dentistry
With the advent of dental lasers, certain therapies have become more comfortable and less invasive. The first of these is periodontal therapy. Using a dental laser, we're able to provide non-invasive care for periodontal disease. In the past, it would have been necessary to use a scalpel to remove tissue and stitches to repair remaining gum tissue, but that's no longer the case. In a similar way, laser dentistry has made cosmetic gum recontouring a more pleasant experience. With gum recontouring, we can help you reveal a fuller, more attractive smile.